Posted by Keiko Mita and John Speaks on on 3rd Apr 2016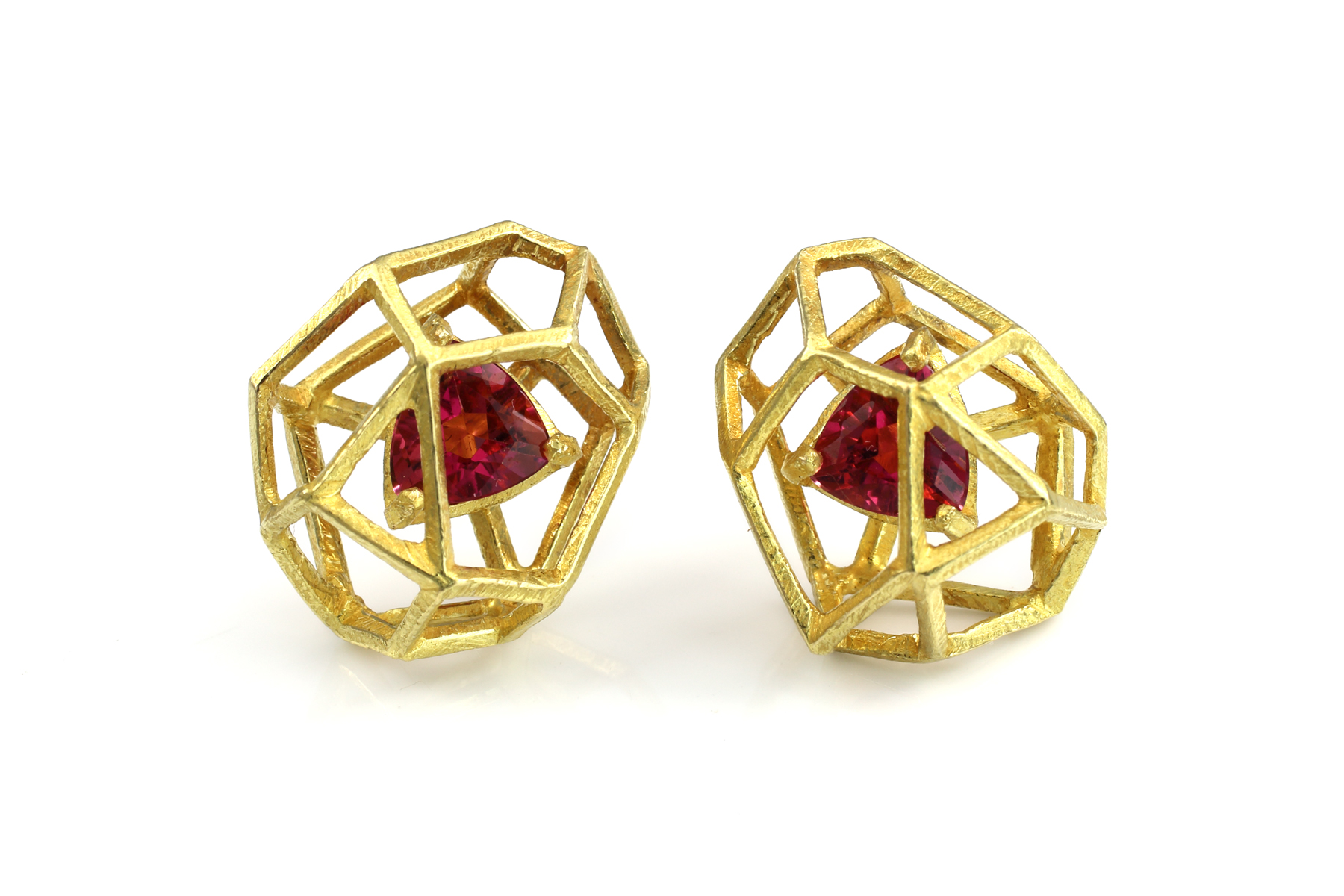 Liaung Chung Yen recently won yet another award. This time is was for his "A Precious Within" made of 18k gold and a tourmaline enclosed within each earring cluster. Yen's craftsmanship is once again on display. Intricately soldering each bar together to form the earring's structure and carefully setting the stones within is not an easy task. It takes skill and patience few of us possess.
Our question is what does the piece mean? Is it a beating heart of a human being locked inside a cage? Is it the molten core of a fragile universe bound for destruction? When asked for the story behind the piece, Yen responded simply: "there is always a gem in the rock." Ever ambiguous, perhaps Yen's piece is talking about the beauty inside all of us, regardless of how hard the exterior. We will let you be the judge, but there is no questioning the simplicity and beauty of the piece.
For similar pieces from Liaung Chung Yen's rock shaped clusters see below